How does amplifying the voices of marginalized people achieve climate justice? 🍄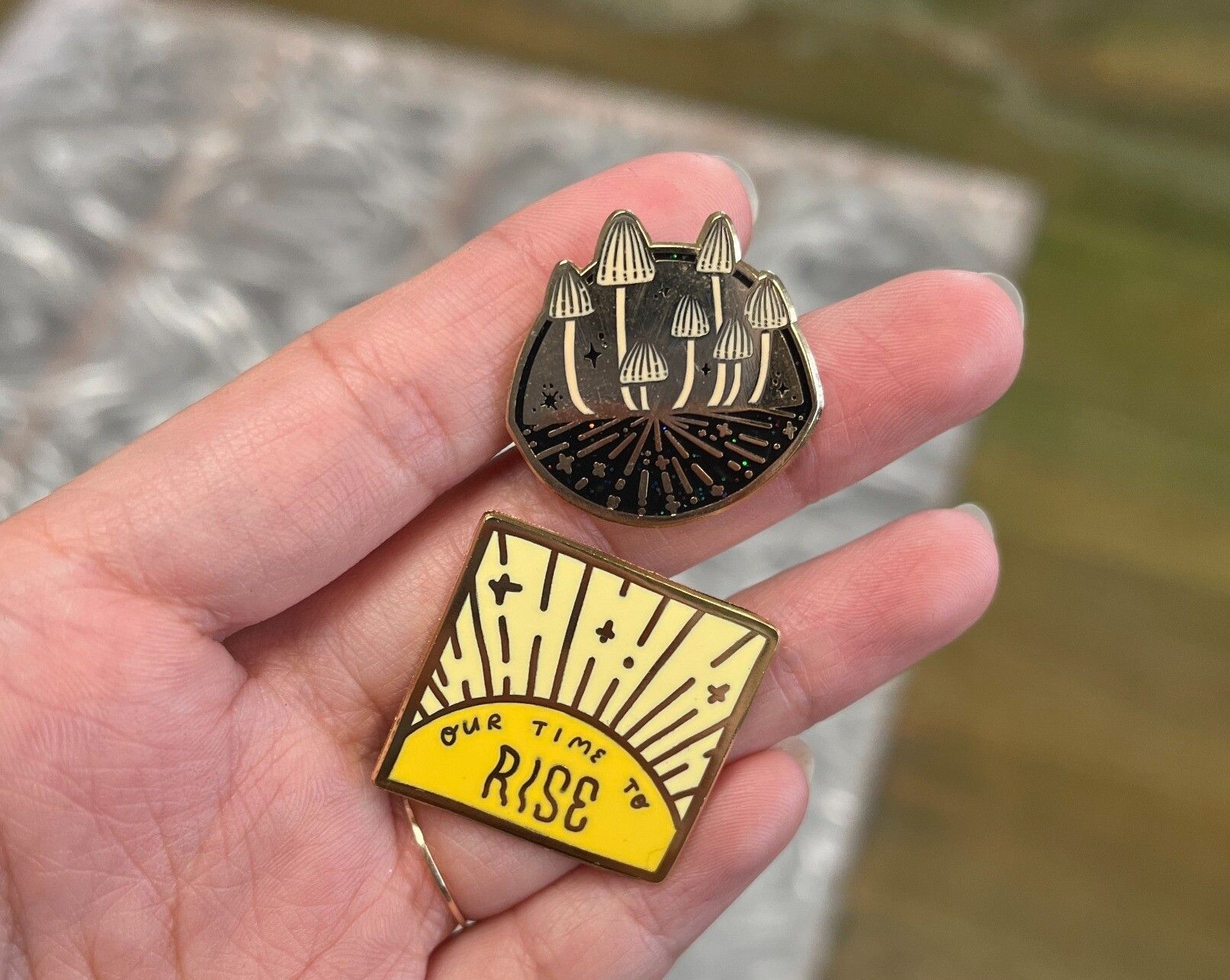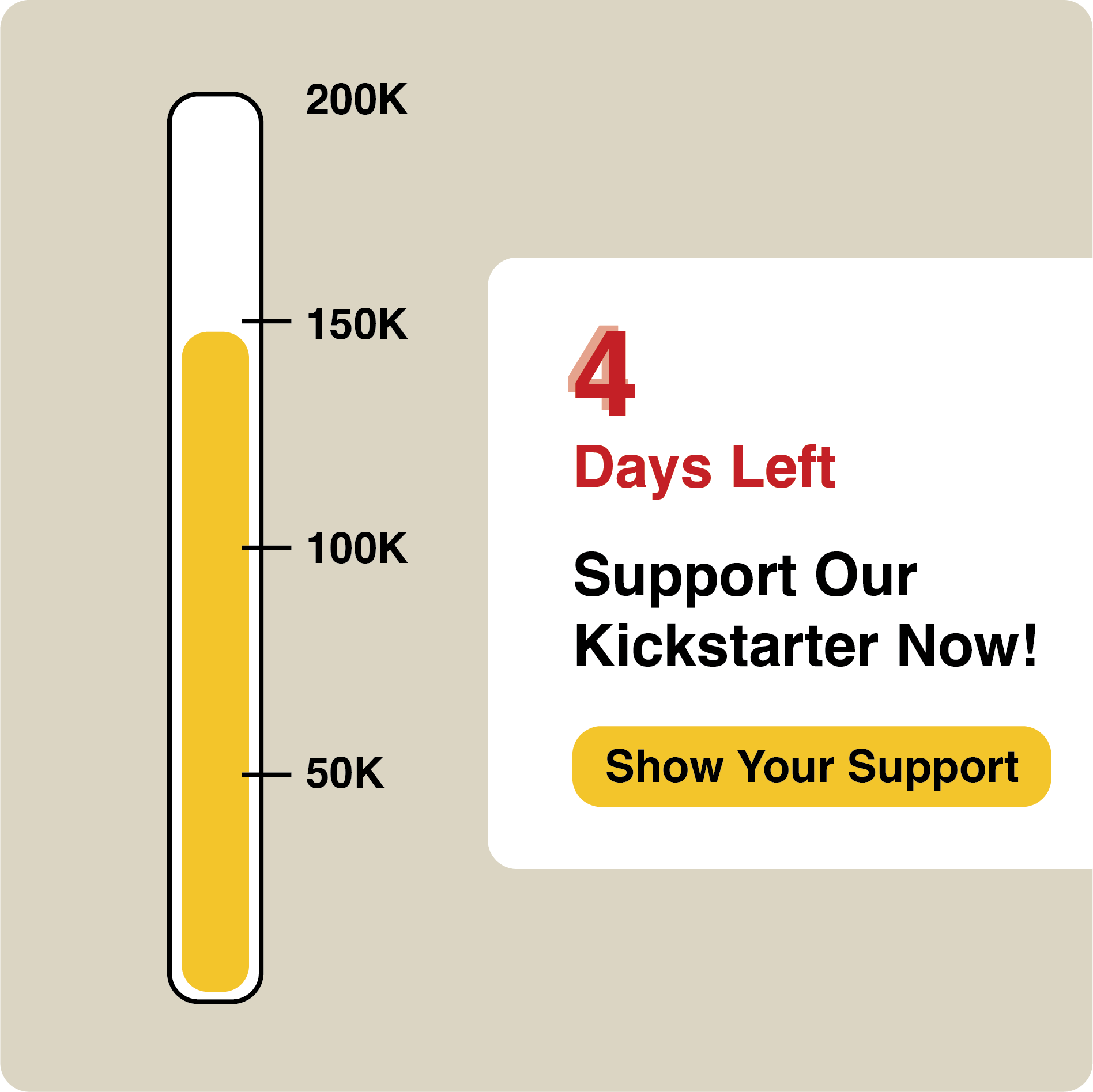 There are just four days left in Project Mushroom's Kickstarter, and we have just 57 enamel pins left — donated to us by the fantastic Christine Liu of Two Photon Art.
All backers at $75+ will receive one of these pins + an original piece of custom art that Christine is making just for Project Mushroom!
---
Project Mushroom exists to amplify the voices of marginalized people to achieve climate justice 🍄
We are in a climate emergency.
The systems that created the climate emergency are built on extraction, colonialism, racism, and white supremacy. These systems — including policing, capitalism, and borders — are designed to separate us, commodify our lives, and concentrate power in people that are using fascism to keep it.
Every aspect of climate change is intertwined with the dangerous desire to abuse the natural world — and marginalized people — to extract wealth for personal gain. There is no justice without climate justice, and there is no climate justice without the climate movement aligning itself with all other justice-seeking movements.
In fact, according to the IPCC, these systems must be transformed. Achieving our collective goals of limiting climate change requires: "rapid, far-reaching and unprecedented changes in all aspects of society".
The good news is that none of those systems that are accelerating the climate emergency are inevitable or permanent. And what's more, none of the systems that were designed to harm us are needed to foster a thriving planet where everyone's lives matter and have meaning.
Project Mushroom exists to amplify the voices of marginalized people to achieve climate justice.
Over the past several weeks, we've seen what happens when the richest person on Earth brings his personal brand of fascism to what was previously one of the most powerful organizing spaces ever created. Almost overnight, Twitter has lost a vast amount of its usefulness for people wanting to make the world a better place, and our feeds have been flooded with climate denial and climate accelerationism.
In my last post, I wrote a bit more about exactly how Project Mushroom plans to operate:
We recognize that climate justice is fundamentally connected to all other forms of justice. Everything is a climate issue now. So Project Mushroom is built as a comprehensive creator platform of like-minded folks to collaborate in remaking everything.
This platform is being built to fit creators' and communities' broad needs for safety and community — not just as a replacement for Twitter.
We will offer at least four types of creator services:
🍄 Newsletter hosting/publishing (including setup, maintenance, discoverability, and easy-to-use creator tools via Ghost)
🍄 Live events hosting (audio, video, in person, and creator support)
🍄 A curated Mastodon-based social media network with paid moderators
🍄 Onboarding assistance for your followers to join you
All of these services are intended to be free for creators. Not only that, we'll do our best to support Project Mushroom creators with sustainable funding streams that aren't evil.
Project Mushroom will be constantly shaped by our creators and subscribers (that's you!) and we are aiming for a horizontal organizational structure that puts the voices of BIPOC folks at the center of everything we do.
This isn't a typical approach for an organization focused on climate. But then again, typical climate organizations haven't worked very well so far in limiting the impacts of climate change on marginalized people.
Here's an example of how Project Mushroom plans to do things differently: Currently, our parent organization, operates a weather service that directly supports frontline organizations like Rise St. James and Miami Climate Alliance with daily information to help keep their staff freed up to respond to weather disasters before they happen.
We also operate daily weather newsletters in multiple languages, like in Puerto Rico, because we know that the National Weather Service in the United States operates almost exclusively in English — even in Puerto Rico.
Currently is building capacity to build extreme weather alert systems for the Global South in dozens of languages, in partnership with the most affected people who live in the places most affected by climate change. Project Mushroom will help Currently extend our efforts to more cities and more communities — helping keep people safe on their own terms.
This is the kind of good we can do together, by focusing firstly on justice in an unjust world.
This is what I mean when I say: We're doing this for each other.
Please support our Kickstarter — we can't wait to do this work with you.
In solidarity,
Eric