Your invite link for Project Mushroom expires in 24 hours! 🍄 (and an update on federation)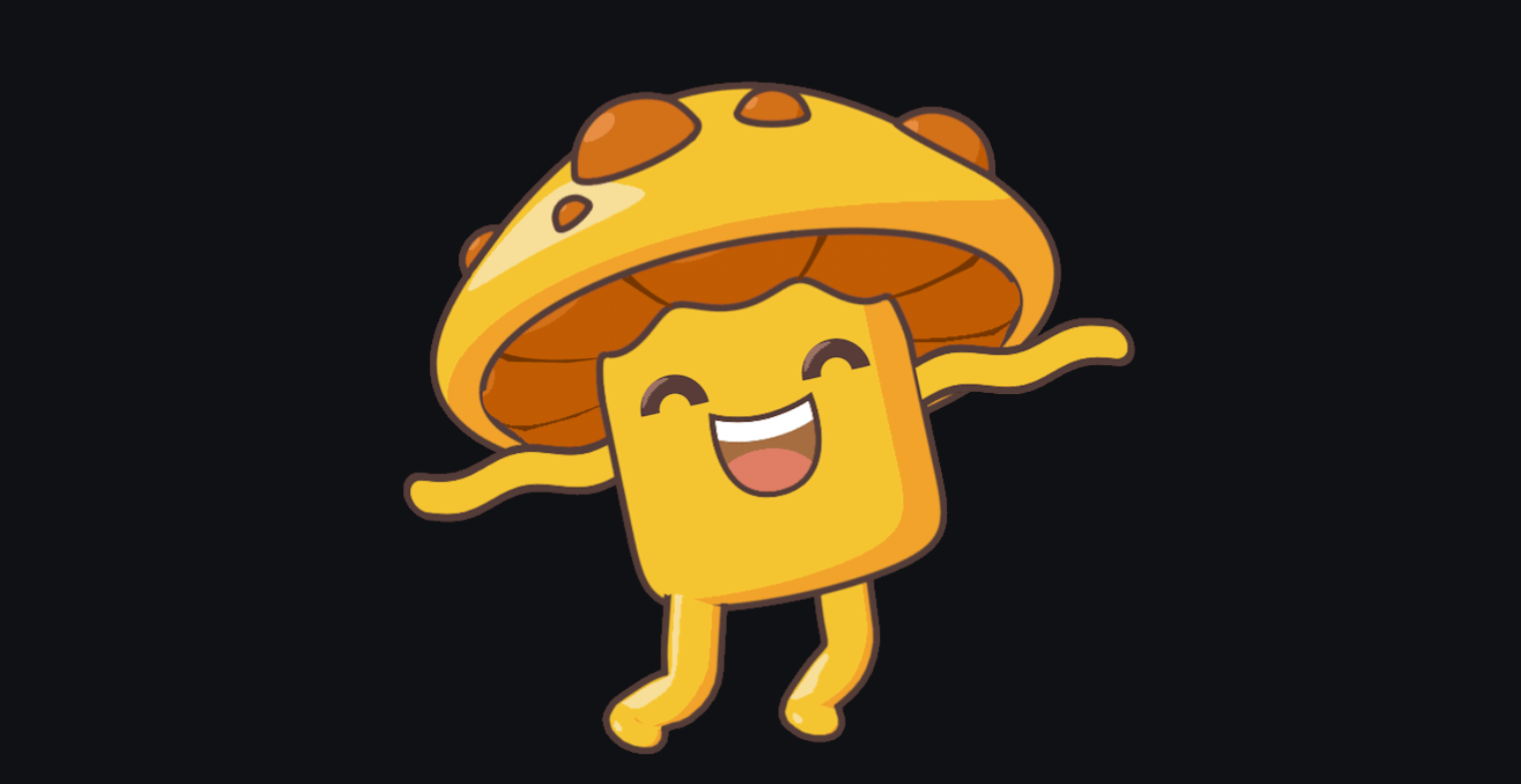 Your Project Mushroom invitation is waiting for you, and it expires soon!
Get a Project Mushroom account right now by following this link. (This link expires TOMORROW December 13th.)
If you join today, you'll be one of the first 10,000 to join our space — there are some great usernames still remaining, and the conversation is vibrant and welcoming — someone the other day described it as "the best group chat I've ever been in".
We're still keeping space limited and having these invites expire so we can keep a handle on our growth and make sure our moderators can provide the best experience for everyone. We're also making plans to let you grow your audience a little faster (more on that at the bottom of this email).
Once you're in, please introduce yourself with your vision of a better world you're fighting for with the hashtag #introductions. We're building this community to maximize the good we can do together.
If you get stuck, check out our full set of onboarding instructions, or email us: info@tryprojectmushroom.com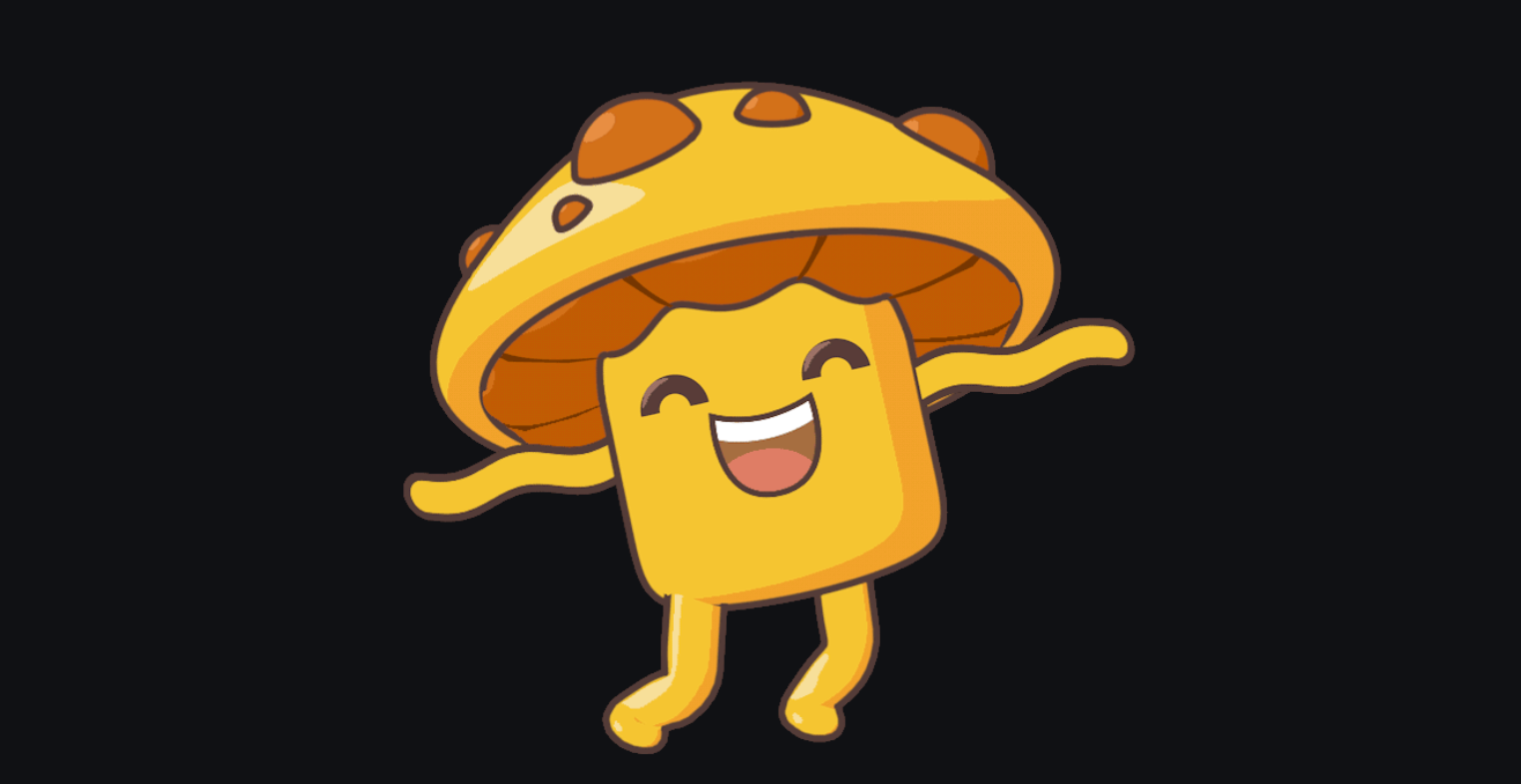 Important Reminder! Once you're all set up, please put your full Project Mushroom handle in your Twitter bio, so that our automated friend finder can find you — chances are, someone who has already left Twitter misses you, and this is our way to reconnect with each other.
Mine looks like this: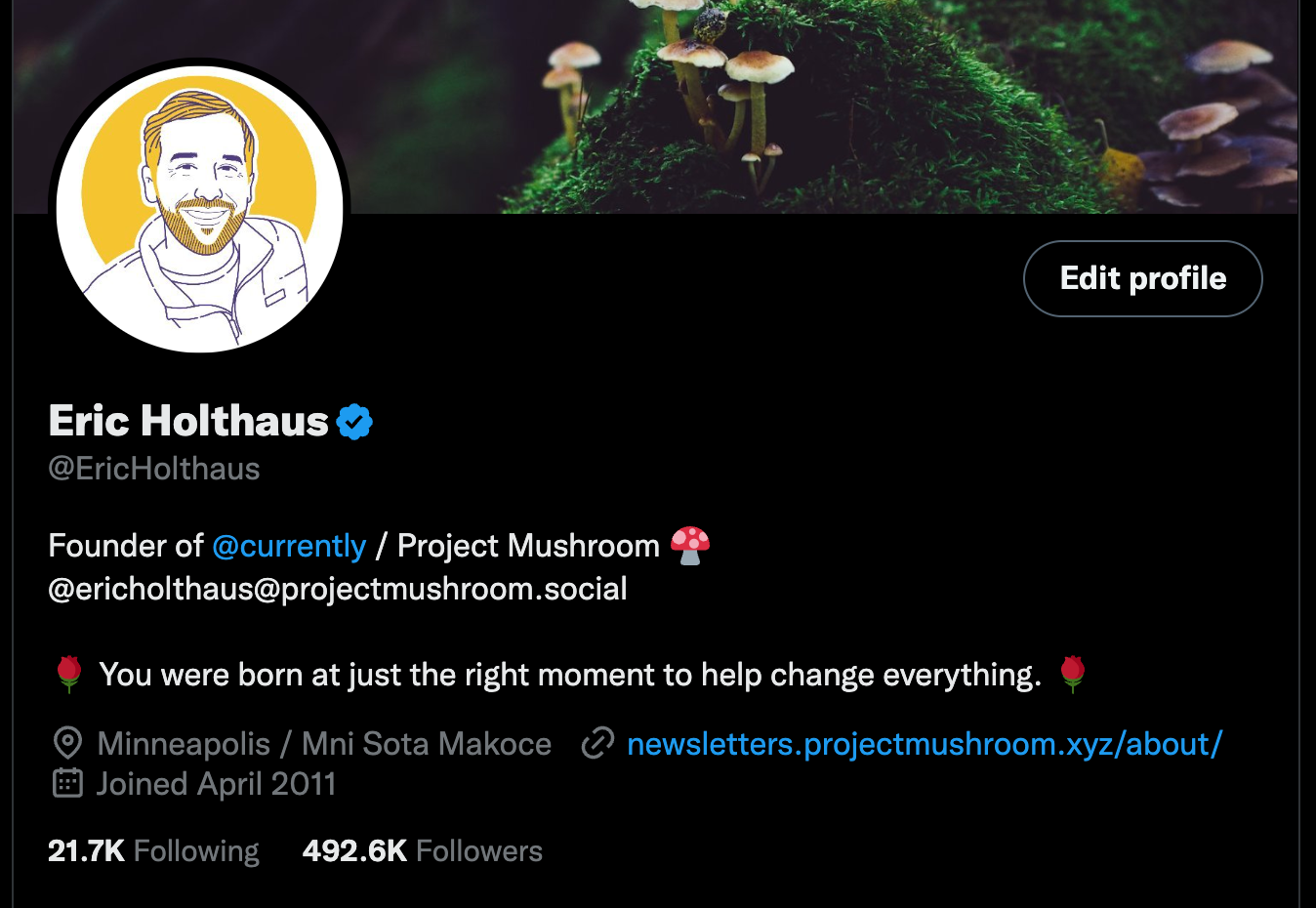 Announcing our new federated server: spore.social
This week, we've opened a federated Mastodon server called spore.social — the goal is to safely connect Project Mushroom with the rest of the fediverse while retaining our focus on safety.
Spore.social is actually already open, so if you go to https://spore.social and go through the account creation process, you'll be able to migrate your account from any other Mastodon server to Spore.
Spore will be federated (and curated & moderated), but Project Mushroom will only federate with Spore. In tech-speak, this means that while Project Mushroom's main server will remain our home base, we now have a bridge to the rest of Mastodon. Spore will be like a ferry, and Project Mushroom will always be a protected island space.
Three days left on Project Mushroom's Kickstarter! 🍄
Our Kickstarter only has three days left, and we've still got a ways to go. Your support today, right now, would mean so much in these final hours.
We still have enamel pins, original mushroom art, and seats at a curated super-fancy virtual dinner alongside some of your favorite Project Mushroom creators.
Support our Kickstarter today so that we can continue to pay our moderators, designers, developers, and support staff a fair wage — and so that we can continue building Project Mushroom together.
We're doing this for each other.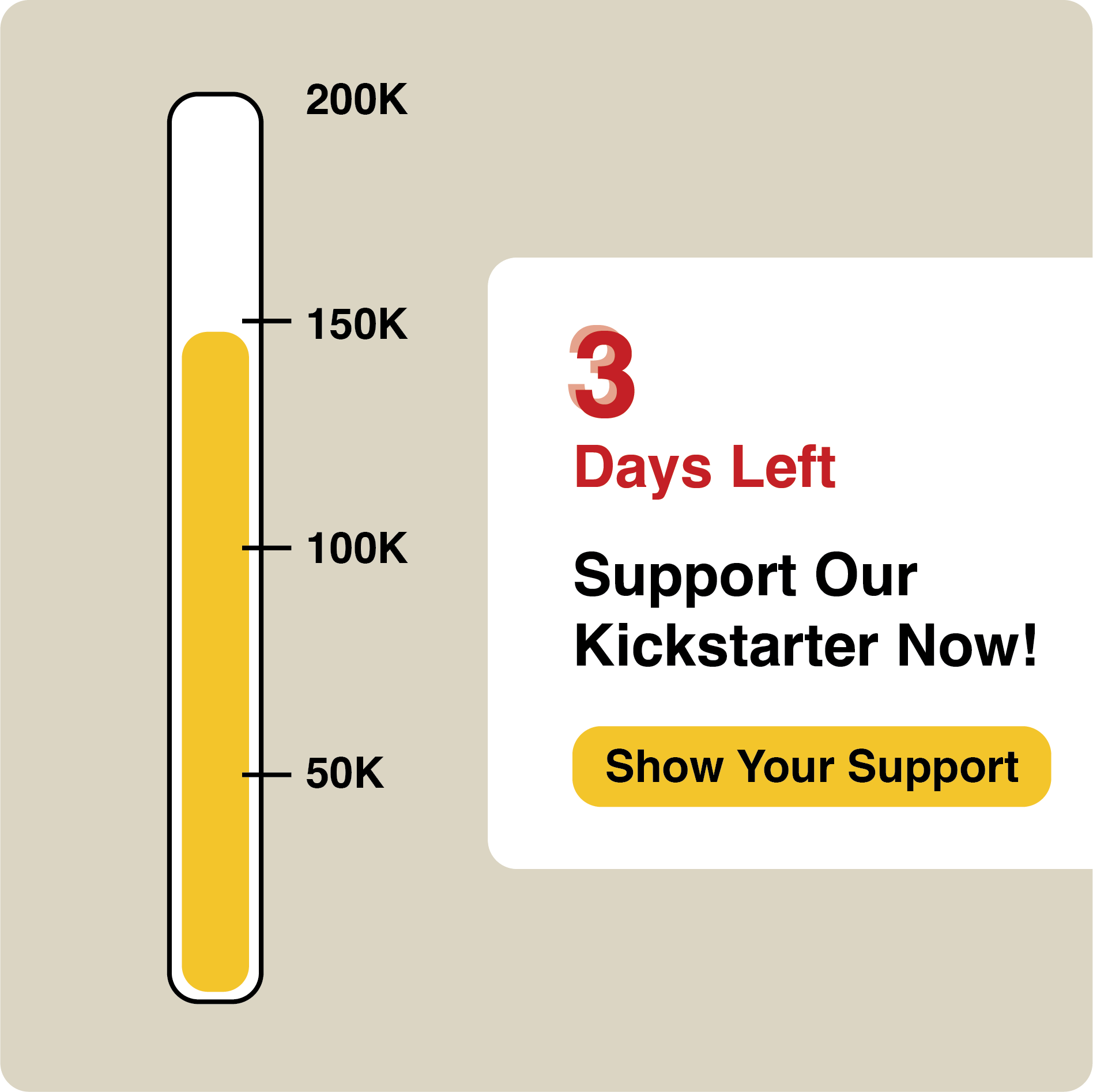 In Solidarity,
Eric