Elon Musk wants eco-apartheid. Project Mushroom wants justice. 🍄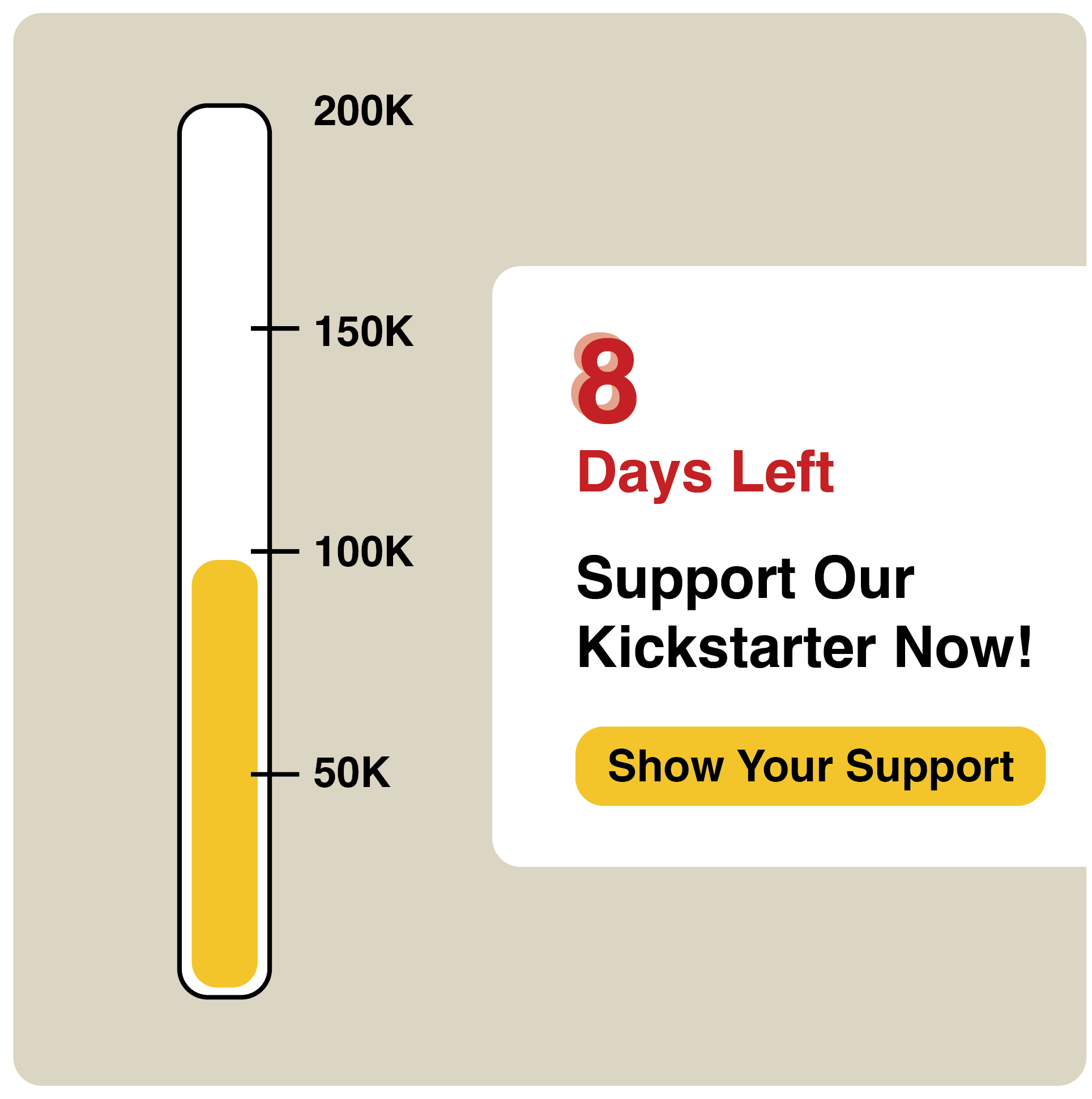 Project Mushroom now has 1,500 Kickstarter backers who have pledged a total of $97,000.
We have just eight days left to double our total amount pledged. If we don't hit our goal of $200,000, according to Kickstarter rules, we'll get $0 — and Project Mushroom will need to go back to the drawing board.
If everyone getting this email pledged an additional $8, we'll hit our goal — today.
If just 5% of you donate $50, we'll hit our goal — today.
We've already sent Project Mushroom invite links to every Kickstarter supporter, and nearly 5,000 of you are already in the space and raving about it. When you support our Kickstarter at $8 or higher, you'll now get instant access to a link that will let you skip the waitlist entirely and directly sign up for our Mastodon platform.
We're custom-creating this Mastodon instance — complete with paid moderation and an automated onboarding tool that finds your Twitter friends automatically —and Mastodon is just the first part of our vision for an integrated network of newsletters, podcasts, live events, and support systems for creators around the world focused on justice and action on a warming planet.
If you are a Kickstarter supporter and haven't yet received your invite into the platform, please send me an email: eric@currentlyhq.com We'll make sure you are in right away.
There's no billionaire in charge here, so we're raising money as we go to support fair wages for our moderators, development team, and trust & safety experts to keep up our tremendous momentum in line with our shared values.
---
Meanwhile, Elon Musk wants eco-apartheid.
This week, Elon Musk posted one of the most horrific things on Twitter I've ever seen.
It's an artist's rendering, by Shigeru Komatsuzaki, of a scene entitled "Space Ark" with animals being loaded onto a rocketship and BIPOC humans held back at gunpoint. But the context in which it was shared — an increasing militarization of white supremacy around the world, egged on by Elon himself — is abominable.
Yes, Elon's vision of the future is eco-apartheid. It is a literal evacuation of planet Earth only for the privileged. And he's using Twitter as his vehicle for suppressing dissent and mobilizing his racist followers into action.
The takedowns of this hubris were phenomenal. A better future is possible, and it's up to us to demand it:
The beauty of Project Mushroom is that we simply don't have time to be pessimistic. It activates the realist in us, and makes us focus on what's achievable on a day-to-day basis while not losing sight of the immediacy of the real world struggles that marginalized folks disproportionately face.
There is nothing anymore anywhere on the planet that happens outside the context of climate change — including white supremacy — so we are just being explicit and honest about that connection. I don't know of any other social media service in the world that's doing it this way.
Project Mushroom is designed as a refuge for people seeking a safe place to coexist and organize with other justice-seeking folks. We are building it out of necessity because billionaires are co-opting our shared spaces — and that is antithetical to the kinds of work that has to be done daily to build momentum for rapid progress on climate change.
Folks have already been telling us that Project Mushroom feels like the best group chat they've ever been in. That's super encouraging because that's exactly what we were hoping for, that this would be a place for people to share resources and support each other doing mission-driven work.
I've said this many times already, but we are doing this for each other.
It feels countercultural to give a loved one your full attention without outside influence or distraction or fear of harassment. That's what I think we are trying to give to each other with Project Mushroom — to connect folks with each other in meaningful ways.
Thank you for joining us on this journey.
In solidarity,
Eric
---
We want to hear from you 🍄
Share why you're excited for Project Mushroom! What is your vision for this platform and what we can achieve together? What is your vision of a world filled with justice on a warming planet?
We'll continue to curate #ourvision — to inform our efforts and inspire us toward collective action.
---
We're hiring BIPOC artists to create Project Mushroom's first merch! 🍄
In addition to our sticker project (that we'll be announcing the preliminary designs for this week!!) what are other ideas for Project Mushroom merch that you'd like to see? A tote, a water bottle, a hat? Send me your thoughts: eric@currentlyhq.com
Kickstarter backers who have pledged $50+ will then vote on their favorite designs, and will select the winning merch designs together.
We'll send out stickers to EVERY backer when Project Mushroom's Kickstarter meets its goal!