Welcome to Project Mushroom! It's your turn on the waitlist!! 🍄🍄🍄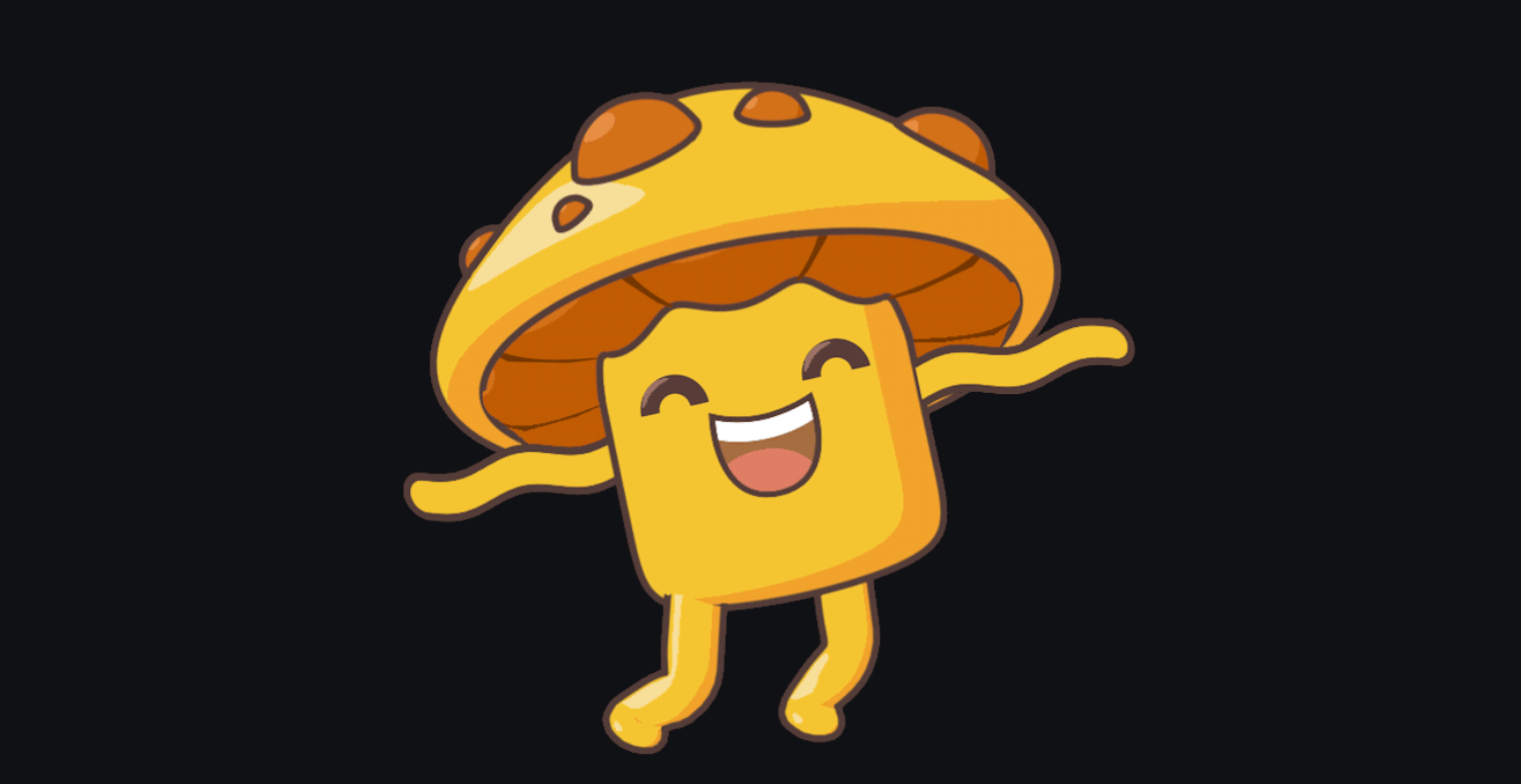 You've been patiently waiting, and now the time is here!
Everything you need to know to get set up in Project Mushroom is in this email — we can't wait to say hi!
From the very beginning, we've promised Project Mushroom to be a safe place on the internet. We are the only Twitter alternative (as far as I know) that has a team of paid moderators and a commitment to racial, social, and climate justice. Our goal is to make migrating your entire social network from Twitter as easy, safe, and enjoyable as possible.
We've also got big plans — including providing support for our members to create their own newsletters, podcasts, live events, and mutual aid organizing all built in as features of the social network we're building.
Because that's what we do when we build something meaningful together — we reclaim power from the billionaires and use it to build a better world. 🍄
Please support our Kickstarter, so that we can continue to pay our moderators, designers, developers, and support staff a fair wage — and so that we can continue building Project Mushroom together.
Step 1: Join Project Mushroom
You can get a Project Mushroom account right now by following this link. (This link expires December 13th.) Best practice is to use the same username you had on Twitter to help people find you — but you can choose anything you want as long as you're representing yourself or your organization.
Once you've chosen your Project Mushroom username (and there are some great ones still available) you're in! Please introduce yourself with your vision of a better world you're fighting for with the hashtag #introductions. We're building this community to maximize the good we can do together.
If you get stuck, check out our full set of onboarding instructions, or email us: info@tryprojectmushroom.com
Step 2: Find your friends
As one of the earliest supporters of Project Mushroom, we're giving you the first access to something we've been working on for weeks: An automated tool to help you import your friends from Twitter and rebuild your social media networks on Project Mushroom. A platform is only as good as the people in it, right? 🍄🍄🍄
Our Twitter-to-Project Mushroom migration assistant is live now!: https://start.projectmushroom.social/
This tool is a work in progress, so please bear with us. If you see any funky bugs, email info@tryprojectmushroom.com
For now our migration assistant can help you follow all the people on Project Mushroom that you already follow on Twitter. Note: You need a Project Mushroom account (that you got in Step 1) to access the tool — it won't work without one.
Here's our user guide for the friend-finder tool:
Step 3: Spread the word!
Once you're set up on Project Mushroom, please add your Project Mushroom username to your Twitter bio. That's how our friend-finder tool works to locate your account so others can find you.
If you want to, you can forward this email to your friends — they can use the same invite link you used in Step 1 to create their own account. We want your friends to join you — but don't share this link widely yet on social media, we don't want to grow too fast.
Beyond this, we have a lot more ideas – and we want to hear from you to add your ideas to our list! Send me an email if you would like to partner with us in any way: eric@currentlyhq.com
Above all, we want to build Project Mushroom in partnership with our community :)
Your support has made it possible for us to build Project Mushroom, and we aren't finished yet. We'll be adding many more features as our monetary and in-kind support grows over the coming days and weeks.
Please share your excitement about Project Mushroom on Twitter, so we can reach as many people as possible with our offer of safety, justice, and community. <3
We want to hear from you 🍄
Share why you're excited for Project Mushroom! What is your vision for this platform and what we can achieve together? What is your vision of a world filled with justice on a warming planet? When you're sharing Project Mushroom with friends, remember that building up a shared vision of a better world is the first step to creating it.
We'll continue to curate #ourvision — to inform our efforts and inspire us toward collective action.
Thank you all so much for being on this journey with us. Welcome to Project Mushroom!
In solidarity,
Eric