FINAL PUSH: 48 hours to go on our Kickstarter — and a $20,000 matching fund!! 🍄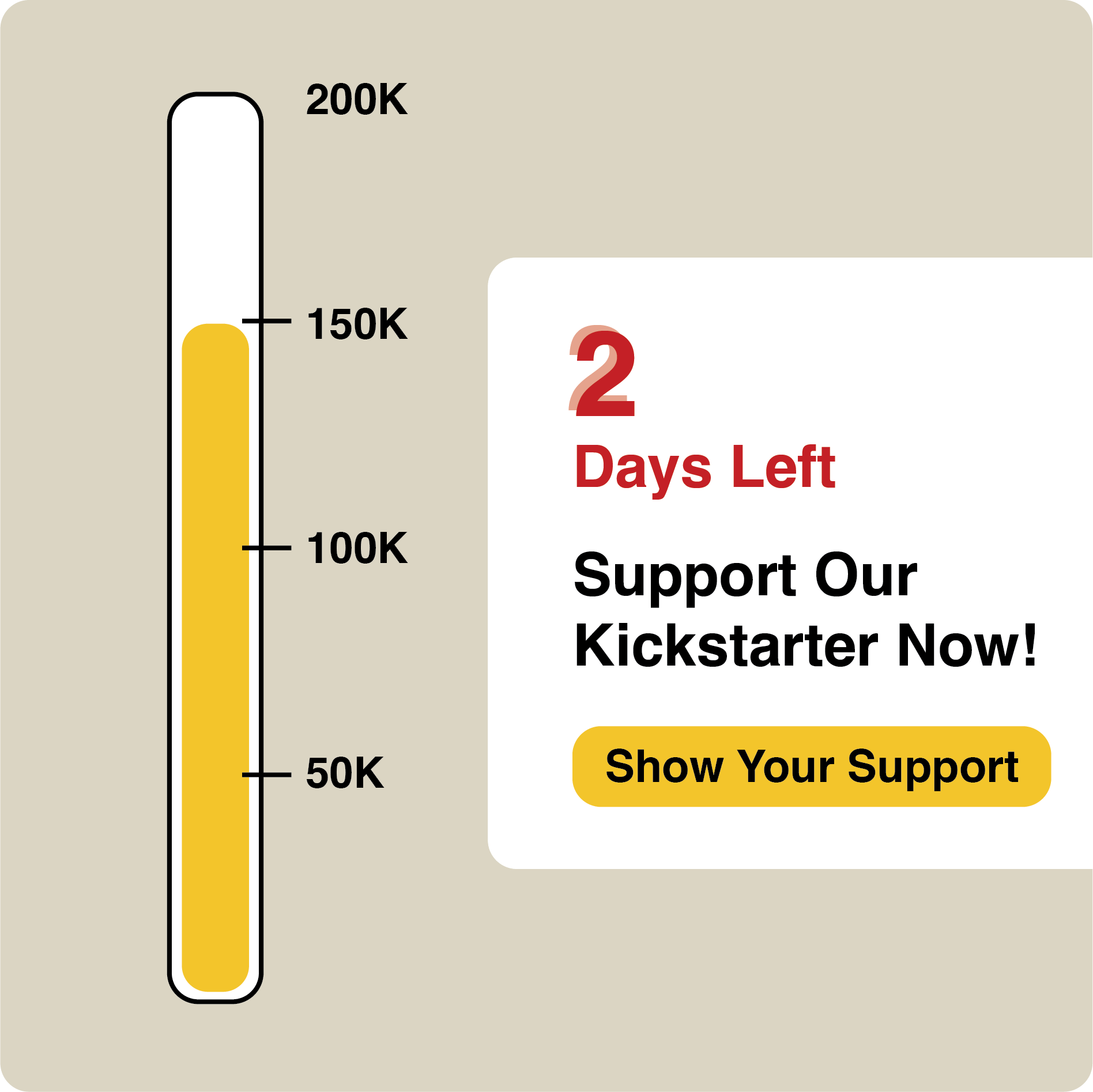 48 hours left on Project Mushroom's Kickstarter! 🍄
Our Kickstarter only has 48 hours left, and we've just had a major breakthrough!
An anonymous backer just pledged a $20,000 matching fund — which will double everyone's contributions over the next 48 hours and will be enough to take us all the way to the finish line and FULLY FUND PROJECT MUSHROOM!!
This $20,000 matching fund has put us within hopping distance of our goal — to have two months of funding to build and deliver a collective vision of a media ecosystem to host justice-seeking people on an overheating planet, free from the influence of billionaires.
Your support today, right now, would mean so much in these final hours.
Together we're building a protected social media space with paid moderation, a hosting service for newsletters, and all the support systems needed to mutually boost and sustain marginalized voices in an ecosystem that WE control together.
We still have enamel pins (only 33 left!!), original mushroom art, and (if I can be honest) we're planning the most amazing celebration dinner in a few weeks — we'd love to have you join us.
Support our Kickstarter today so that we can continue to pay our moderators, designers, developers, and support staff a fair wage — and so that we can continue building Project Mushroom together.
We're doing this for each other.
Spore.social + Project Mushroom
This week, we've opened a federated Mastodon server called spore.social — the goal is to safely connect Project Mushroom with the rest of the fediverse while retaining our focus on safety.
To join Project Mushroom, this link will get you in immediately (the link expires December 18): https://projectmushroom.social/invite/32Yy4BCo
To join Spore.social, simply enter your details at https://spore.social/ and our moderators will approve you — and you're set.
Here's our comprehensive user guide — skip to the bottom if you want to read more about Spore and the difference between Spore and PM:
If you'd like to migrate an account you made somewhere else on Mastodon, go to https://spore.social and go through the account creation process, and you'll be able to migrate your account from any other Mastodon server to Spore.
While Project Mushroom's main server will remain our home base, we now have a bridge to the rest of Mastodon. Spore will be like a ferry, and Project Mushroom will always be a protected island space.
I can't wait to build that space alongside each of you.
In Solidarity,
Eric